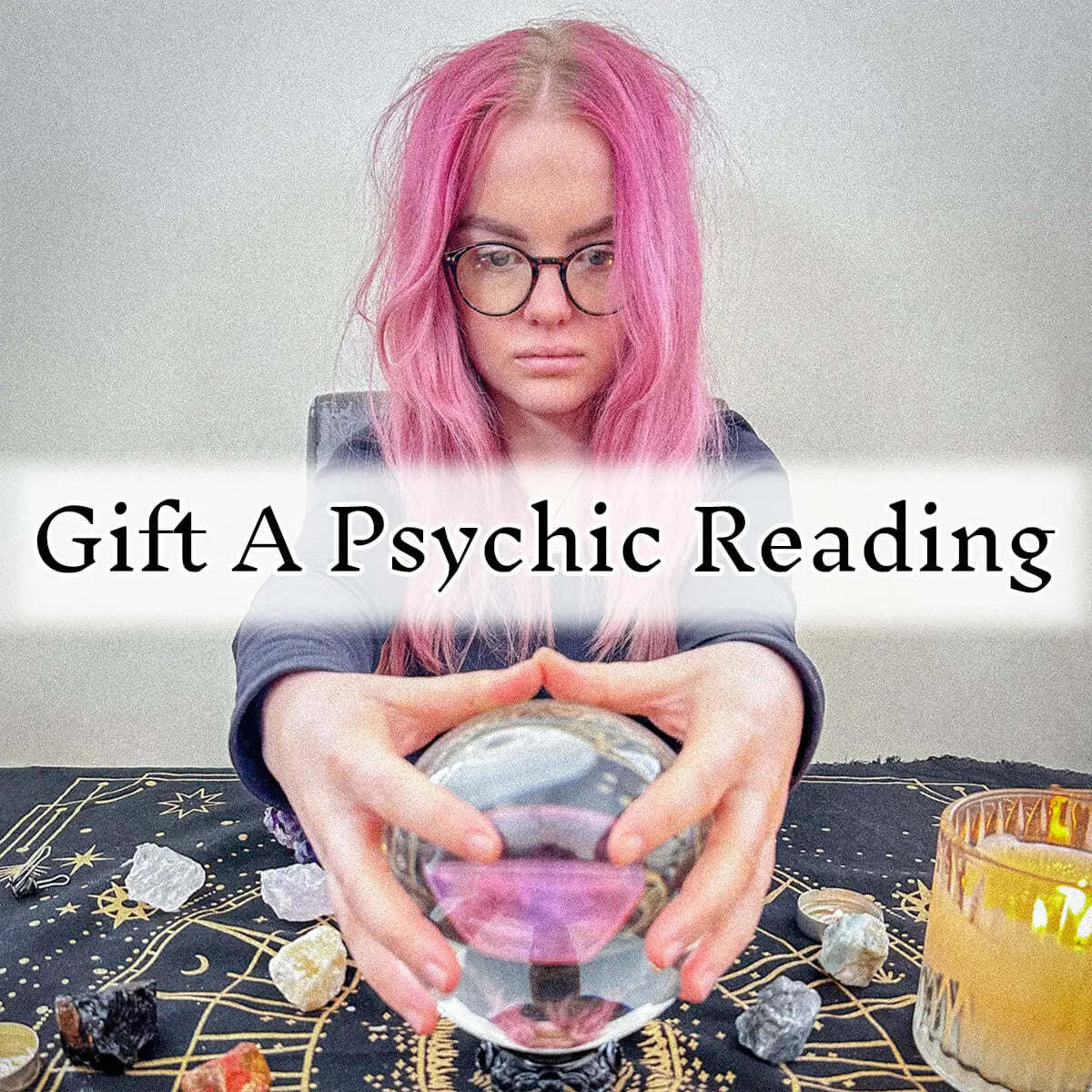 Gift A Psychic Reading (gift card)
98% Accuracy

100% Money-back guarantee

Order today, receive within 1-3 days
You will receive a gift card code via email to share with the recipient.
How my gift cards work:
Place your order


You will instantly receive an email with your unique gift card code that is the exact value of my psychic readings

Send the code to a friend to allow them to order their own psychic reading, free of charge.
Are you searching for an unforgettable gift idea?
Look no further. My psychic readings offer the perfect solution if you're seeking a meaningful and transformative experience.
They'll get to understand themselves better, boost their confidence, strengthen relationships, encourage personal growth, receive support, and have a ton of fun! what could be better than that?
It's not just a one-of-a-kind experience; it's a life-changing gift that can help your loved ones in every aspect of their lives.
Let's dive into the reasons why my psychic readings make the ultimate gift for any occasion.
A truly personal gift: when you give someone a psychic reading, it shows that you care about their happiness and well-being. it's a special gift that's tailored just for them, making it a heartfelt and meaningful present they'll always remember.

Boost their confidence: life can be tricky, but a psychic reading can help your friends and family believe in themselves. they'll get guidance on how to face challenges and make decisions with courage, making them feel more confident in their daily lives.

Strengthen bonds: giving a psychic reading to your loved ones can bring you closer together. it can help you understand each other better, leading to stronger connections and happier times spent together.

Encourage growth: a psychic reading can inspire your friends and family to explore new opportunities and follow their dreams. by encouraging them to grow and change, you're giving a gift that keeps on giving!

Offer support: sometimes, we all need a helping hand. a psychic reading can provide your loved ones with advice and insights to help them overcome difficulties and bounce back stronger than ever.

Fun & exciting: last but not least, psychic readings are super fun and exciting. they'll give your friends and family a thrilling experience they'll never forget, making it the perfect gift for birthdays, holidays, or just because.
So, are you ready to give the gift of a psychic reading? Just imagine the smiles on your friends and family's faces when they discover the amazing benefits of this unique present.