Unlock the secrets to a more fulfilling life!
Feeling lost in love or puzzled about your path? Seeking deeper understanding about your relationships, be it a lingering connection with an ex or the quest for true love?
I'm Psychic Samira, here to light your way with over 15+ years of experience in guiding hearts and souls.
Specializing in matters of the heart, my full psychic reading offers a compassionate, insightful window into your love life, providing clarity and direction. Whether you're navigating complex relationship dynamics or seeking that special someone, I'm here to unveil the truths of your romantic journey.
Benefits of My Full Psychic Reading:
Tailored Love Insights: Focused on your specific romantic queries, I offer personalized readings that speak directly to your unique love situation.
Emotional Clarity: Understand the deeper emotional undercurrents of your relationships, helping you move forward with confidence and clarity.
Rekindling Possibilities: Explore the potential of reuniting with an ex or discover if new love is on the horizon.
Beyond Romance: While my specialty lies in love, my readings also touch upon personal growth, empowering you to embrace life with renewed vigor and purpose.
Spiritual Harmony: Align with your inner self for a more balanced and fulfilling path, both in love and life.
Empowerment: Gain the confidence to make heartfelt decisions, face challenges boldly, and welcome new opportunities.
Peace of Mind: Achieve a sense of serenity about your past, present, and future in love, helping you to navigate your journey with poise and understanding.
Embrace the opportunity to transform your love life and embark on a journey of self-discovery and fulfillment. With my guidance, uncover the secrets of your heart, make empowered choices, and open the doors to a future rich with love and happiness.
Frequently Asked Questions
Around 2-3 days after you have placed your order, I will send you an email containing your full psychic reading.
Yes, you can purchase a gift card here, which is the exact value of my psychic readings. You can then share this code with the recipient so they can redeem their psychic reading. Click here to purchase your gift card.
You will unlock hidden truths and gain clarity with a psychic reading. You can discover your purpose, find love, and overcome challenges.
It takes me on average 2-3 days to email your reading to you. However, during busy periods this can take 7-10 days.
If you require more clarity with your reading, you can purchase an additional follow-up question here.
Yes, i prefer to call these affirmations. All I ask is for your name, date of birth and the topic you would like the affirmation to be about. e.g. I want. my ex-partner back. >> Click here to purchase your affirmation.
My psychic advice serves as a valuable compass, offering guidance and clarity on life's journey. By tapping into this wisdom, you can better navigate challenges, seize opportunities, and enrich your overall well-being, ultimately empowering yourself to shape your own destiny.
In order for me to give an accurate reading, i require the full names of anyone mentioned in your questions. It is also recommended to provide the date of birth too.
Yes, I offer a 100% satisfaction guarantee with all of my readings.
My readings have a 98% accuracy rating. They are highly accurate and insightful, shedding light on your life's mysteries. Remember, the information I provide is meant to guide and empower you on your path. Use my revelations to make informed choices, unlock your full potential, and transform your future for the better.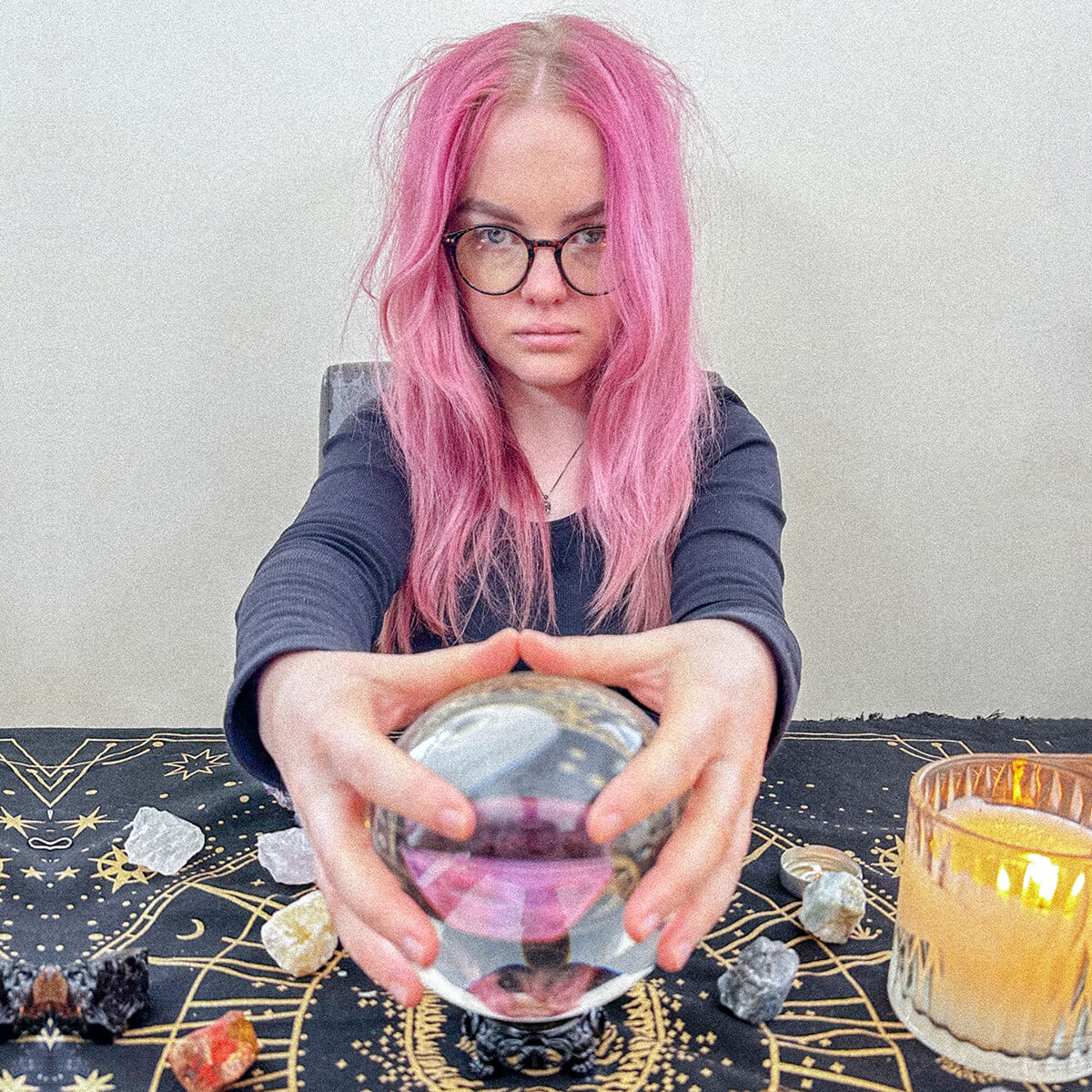 About Samira
This is my destiny, I have honed my psychic abilities over my lifetime, using my gift to help countless people across the globe. I have guided lost souls, rekindled love, and mended broken hearts, touching lives in profound ways. I feel a deep sense of fulfilment in my life's work.